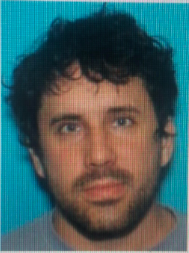 The individual in this photo has been aggressively approaching Wake Forest students, mostly female, on Polo Road, at Reynolda Village, at Lowes Foods on Reynolda Road and on campus. No assault or injuries have been reported.
The suspect was last seen wearing a gray hoodie with a gray t-shirt and dark basketball shorts. He is about 30 years old. He has been seen driving a silver or gray Ford Fiesta with NC license plate PYL-9782.
The individual was recently charged with trespassing on Wake Forest property. Wake Forest University Police are assisting Winston-Salem police in the investigation.
The community is advised to avoid contact with this person. If you see this person on or near campus or have any information that might be helpful in this investigation, contact the University Police at (336) 758-5911. If you wish to provide information anonymously, do so through "Silent Witness."
Personal Safety & Crime Resources
If you feel uneasy or unsafe, go to a safe location and call a friend or the police at 911. University Police offers a safe escort service on campus that is available 24 hours at 336-758-5911.
The LiveSafe Mobile App allows Wake Forest students, staff, and faculty to have a two-way conversation with University police. It provides direct access to police, 911 emergency services, emergency location sharing, information sharing with quick tips, and a peer-to-peer Safe Walk tool.
Emergency Blue Light Call Boxes are located throughout campus [PDF Map]. Push the button once to speak with a dispatcher.
Telephone Boxes are located near some building entrances. Pick up the receiver and dial 911 to reach a dispatcher.